A Field Guide to Getting Lost
A novel for ages 8-12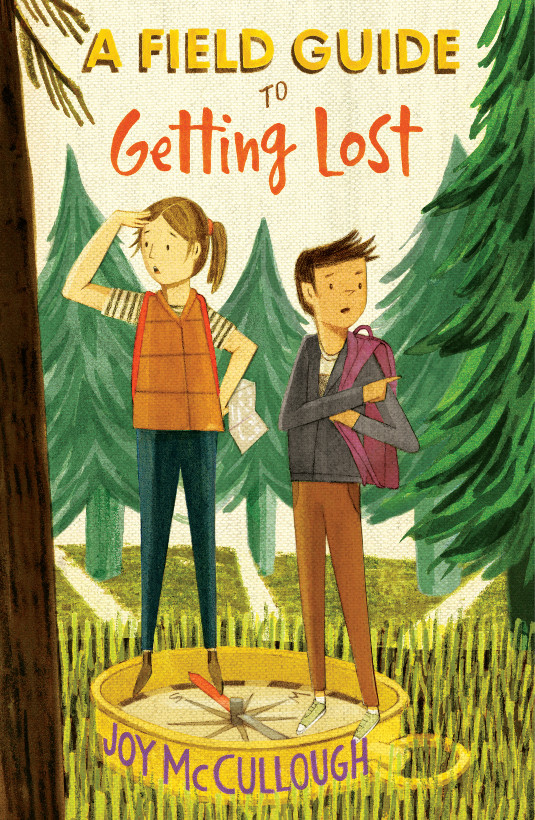 Sutton is having robot problems. Her mini-bot is supposed to be able to get through a maze in under a minute, but she must have gotten something wrong in the coding. Which is frustrating for a science-minded girl like Sutton—almost as frustrating as the fact that her mother probably won't be home in time for Sutton's tenth birthday.
Luis spends his days writing thrilling stories about brave kids, but there's only so much inspiration you can find when you're stuck inside all day. He's allergic to bees, afraid of dogs, and has an overprotective mom to boot. So Luis can only dream of daring adventures in the wild.
Sutton and Luis couldn't be more different from each other. Except now that their parents are dating, these two have to find some common ground. Will they be able to navigate their way down a path they never planned on exploring?
Third Place Books | Barnes & Noble | IndieBound | Book Depository | Goodreads
Praise For A Field Guide to Getting Lost…
"With chapters switching narrative focus between the two protagonists, their inner turmoil is handled with sensitivity, creating a character-driven tale that doesn't skimp on plot. . . . The notable representation of female characters in diverse STEM fields is heartening. Minor perils and likable characters make for a cozy and enjoyable read." — Kirkus
"Offers a realistic snapshot of modern families and the challenges that arise when trying to blend them. . . . The likable cast and relatable premise will resonate with readers grappling with the uncertainty of change." — Booklist
"McCullough realistically portrays Sutton's need for order alongside the frustration that both feel when things go awry. Sweet communal details, such as food prepared by Sutton's ethnically diverse neighbors and the gluten-free French toast that Elizabeth makes, bring this warm tale to life." — Publishers Weekly
Across the Pond
Coming March 16, 2021
A novel for ages 8-12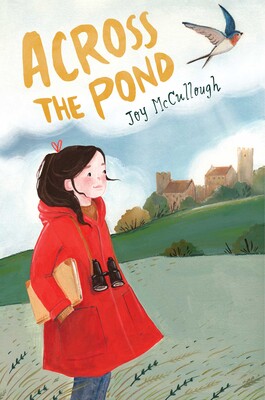 From the author of A Field Guide to Getting Lost comes a heartwarming story about new beginnings, burgeoning friendships, and finding your flock.
Callie can't wait for her new life to start. After a major friendship breakup in San Diego, moving overseas to Scotland gives her the perfect chance to reinvent herself. On top of that, she's going to live in a real-life castle!
But as romantic as life in a castle sounds, the reality is a little less comfortable: it's run-down, freezing, and crawling with critters. Plus, starting off on the wrong foot with the gardener's granddaughter doesn't help her nerves about making new friends. So she comes up with the perfect solution: she'll be homeschooled. Her parents agree, on one condition: she has to participate in a social activity.
Inspired by a journal that she finds hidden in her bedroom, Callie decides to join a birding club. Sure, it sounds unusual, but at least it's not sports or performing. But when she clashes with the club leader, she risks losing a set of friends all over again. Will she ever be able to find her flock and make this strange new place feel like home?
Third Place Books | Barnes & Noble | IndieBound | Book Depository | Goodreads